Project Roller
Blogs, news and views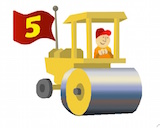 Blog Better! Roller is the open source Java blog server that drives Apache Software Foundation blogs and others. Read more on the about page.
Site hosted by

Quick Links
Navigation
« Announcing project... | Main | Announcing Apache... »
09.17.2007 by Dave Johnson | 0 Comments
As noted in
Roller Strong #9

, we're on the second release candidate for Roller 4.0 now and release voting may begin this week, so get ready for the new release. If you are interested in testing the new release, download the release files and subscribe to one of the
Roller mailing lists

to provide feedback.
« Announcing project... | Main | Announcing Apache... »