Project Roller
Blogs, news and views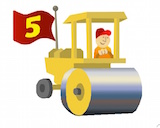 Blog Better! Roller is the open source Java blog server that drives blogs.oracle.com, the Apache Software Foundation blogs and many others. Read more on the about page.
Site hosted by

Quick Links
Navigation
Planet Roller: recent posts from the community
This page uses Roller's built-in "planet" aggregator to bring you the latest posts from the folks who contribute to Roller. You can also subscribe to this page as an
RSS 2.0 feed.
JHipster Conf 2018: Summer Solstice in Paris Matt Raible
Last week, I journeyed to Paris with my son, Jack. It was his first time in Europe and I brought him along for good reason. I'd been invited to the first ever JHipster Conf, and I was eager to attend. We were both pretty excited when we left Denver last...

Farewell to the 2017-18 Ski Season Matt Raible
Summertime has arrived in Colorado! Typically, I try to write my "end of ski season" blog post in April or May, but this year it slipped until June. Do I have a good excuse?! Not really. Things got busy with my trip to Richmond and Oktane 18 , that's all....

Spring Break 2018: Sun, Fun, and Disney World! Matt Raible
I love Spring break. Who doesn't?! When I was a student, it was a nice break between quarters and led to many adventures with friends in college. As an adult, I love taking a Spring break holiday and spending it with my family. In a recent blog post on the ...

Hefe 3.5 Has Been Released! 🎉 Matt Raible
"Open up the champagne, pop! 🍾" -- Flo Rida, My House I'm thrilled to announce that Hefe, my 1966 21-Window VW Bus, is finally finished! It only took 4,342 days, starting on April 17, 2006 and ending just a couple weeks ago (March 7, 2018). ...

2017 - A Year in Review Matt Raible
2017 was a year with many changes. We changed presidents, Stormpath joined forces with Okta, our daughter started high school, and we lost two of our precious pets. On the upside, I traveled to many beautiful places, talked to developers around the world, and...