Project Roller
Blogs, news and views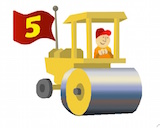 Blog Better! Roller is the open source Java blog server that drives Apache Software Foundation blogs and others. Read more on the about page.
Site hosted by

Quick Links
Navigation
« Roller 4.0 coming... | Main | February 2008 Board... »
12.05.2007 by Dave Johnson | 0 Comments
Apache Roller 4.0 has been released and is now available for download.
This is a major new Roller release which includes easier blog theme customization, a much more simple installation/upgrade process, infrastructure improvements and numerous other small fixes. You can get the release files and the official documentation via the Apache mirrors at this page:
http://roller.apache.org/download.cgi

And you can read about the new features on the What's New in Roller 4.0

page of the Roller wiki.
Project releases are approved by vote of the Apache Roller Project Management Committee (PMC). For help with Roller, subscribe to the Roller mailing lists

. To file a bug report or to suggest improvements use Roller's JIRA issue tracker

.
Roller is a Project of the Apache Software Foundation

(ASF), formed by a resolution of the ASF Board of Directors

. As an ASF Project, Roller is subject to the ASF Bylaws

and the direction of the ASF Board.
The user mailing list and issue tracker are the only support options hosted by the Apache Roller project.
« Roller 4.0 coming... | Main | February 2008 Board... »