Project Roller
Blogs, news and views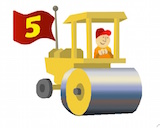 Blog Better! Roller is the open source Java blog server that drives Apache Software Foundation blogs and others. Read more on the about page.
Site hosted by

Quick Links
Navigation
« Apache Roller 3.0... | Main | Roller 4.0 coming... »
04.23.2007 by Dave Johnson | 0 Comments
The Apache Roller team is pleased to announce that the project has graduated from the Apache Incubator and we've made available the long awaited Apache Roller 3.1, our first official Apache release.
First, the big news, we've graduated! In our time in the Apache Incubator we grew the already diverse Roller community, demonstrated our commitment to and understanding of Apache governance, reviewed all of our code to ensure compliance with Apache licensing policies and made major improvements in the Roller software. Now we have met all graduation requirements, the ASF board has passed our graduation resolution

and we're an official top-level project of the Apache Software Foundation, hosted at http://roller.apache.org

.
And last but not least, the big new release. Roller 3.1 is a major new release that includes support for tagging (contributed by IBM), an improved weblog editor based on Xinha, numerous other improvements and bug fixes. Learn more from the What's New in Roller 3.1

page. And you can find the list of issues addressed

in our issue tracker.
This is a new release, but the Roller 3.1 code-base has been in use for months at a number of production sites, including http://blogs.sun.com

and this site. Here are direct links to the download files:
Web application, binary release
Source code release
Here are links to the Roller 3.1 docs in PDF format.
If you run into installation problems please seek assistance on the Roller User Mailing List

. Please report bugs and enhancement requests to Roller's JIRA based Issue Tracker

.
« Apache Roller 3.0... | Main | Roller 4.0 coming... »