Project Roller
Blogs, news and views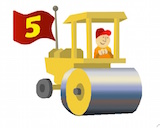 Blog Better! Roller is the open source Java blog server that drives Apache Software Foundation blogs and others. Read more on the about page.
Site hosted by

Quick Links
Navigation
« Roller 2.0.1 (for... | Main | Roller 2.1.1 and... »
03.03.2006 by Dave Johnson | 0 Comments
Roller 2.1-incubating is now available on Roller's Java.Net download space

. For more information about the release see What's New in Roller 2.1

on the Roller wiki. This is a new release, but the Roller 2.1 codebase has been in use for weeks at a number of production sites, including http://blogs.sun.com

and this site.
We no longer use the wiki for the user and installation guides. Instead, we're using OpenOffice

format and generating HTML and PDF versions of these two documents. Here are links to the latest docs for Roller 2.1.
The Roller 2.1 Upgrade Guide is still on the wiki.
As usual, if you run into installation or upgrade problems, please seek assistance on the Roller mailing lists. Please report bugs and enhancement

requests to Roller's JIRA

-based issue tracker.
And work is well underway for Roller 2.2. What's New in Roller 2.2

describes what's coming in the next release.
NOTE: Roller is in the Apache Incubator, but this release is not an official release of or endorsed by the Apache Software Foundation. Also, Roller itself is licensed under the Apache license v2.0, but some components included in Roller have more restrictive licenses.
« Roller 2.0.1 (for... | Main | Roller 2.1.1 and... »