Project Roller
Blogs, news and views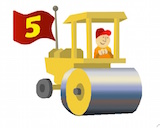 Blog Better! Roller is the open source Java blog server that drives Apache Software Foundation blogs and others. Read more on the about page.
Site hosted by

Quick Links
Navigation
« Roller 2.1 is availa... | Main | Apache Roller 2.3... »
03.15.2006 by Dave Johnson | 0 Comments
We have removed the Roller 2.1 and Roller 2.0.1 releases from the Roller downloads area because of a serious problem that affected those upgrading from Roller 1.X. If you downloaded Roller 2.1 or Roller 2.0.1 before today and you plan to upgrade a Roller 1.X system, throw away that old download and get the latest one.

Roller 2.1.1 is available here: Roller 2.1.1 download directory

Roller 2.0.2 is available here: Roller 2.0.2 download directory

« Roller 2.1 is availa... | Main | Apache Roller 2.3... »