Project Roller
Blogs, news and views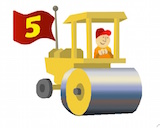 Blog Better! Roller is the open source Java blog server that drives Apache Software Foundation blogs and others. Read more on the about page.
Site hosted by

Quick Links
Navigation
« Roller 1.3 is availa... | Main | Welcome Matt Schmidt »
11.24.2005 by Dave Johnson | 0 Comments
Roller 2.0 is now available on Roller's Java.Net download space

. Roller 2.0 is a major release that includes:
Full support for group blogging. Users can have multiple blogs and can invite other users to join group blogs with three permission levels and simple workflow.
Web user interface redesign. The entire UI has been reworked to support group blogging, simplify and enhance the user experience.
Additional database support. Database creation scripts added for Apache Derby, IBM DB2 and Oracle (in addition to existing MySQL, PostgreSQL and HSQL-DB support).
Superusers. Global administrators can now admin and edit any blog in the system.
And lots more!. The release also includes numerous bug fixes and small improvements, see CHANGES.txt for the full list of changes.
This is a new release, but the Roller 2.0 codebase has been in use for weeks at a number of production sites, including http://blogs.sun.com

and this site. Here are links to the updated documentation:
As usual, if you run into installation or upgrade problems, please seek assistance on the Roller mailing lists. Please report bugs and enhancement

requests to Roller's JIRA

-based issue tracker.
NOTE: Roller is in the Apache Incubator, but this release is not an official release of or endorsed by the Apache Software Foundation. Also, Roller itself is licensed under the Apache license v2.0, but some components included in Roller have more restrictive licenses.
« Roller 1.3 is availa... | Main | Welcome Matt Schmidt »