Project Roller
Blogs, news and views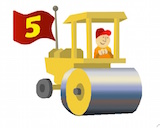 Blog Better! Roller is the open source Java blog server that drives Apache Software Foundation blogs and others. Read more on the about page.
Site hosted by

Quick Links
Navigation
« Roller 1.3 on the... | Main | Roller 2.0 is availa... »
11.15.2005 by Dave Johnson | 0 Comments
Roller 1.3, a minor bug-fix release, is now available at
Roller's Java.Net download space

. Bug fixes are listed in the
CHANGES.txt

file. The
RollerDocumentation_1.x
lists the documenation associated with the release.
« Roller 1.3 on the... | Main | Roller 2.0 is availa... »