Project Roller
Blogs, news and views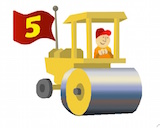 Blog Better! Roller is the open source Java blog server that drives Apache Software Foundation blogs and others. Read more on the about page.
Site hosted by

Quick Links
Navigation
« Elias Torres joins... | Main | Roller 1.3 is availa... »
10.21.2005 by Dave Johnson | 0 Comments
The Roller team voted to ship Roller 1.3 and is now preparing to make it's very first officially un-official release from the Apache Incubator.
Henri

set up a
Roller status

page for us on the Incubator website and today we're branching, tagging, creating release files and discussing where to maket he release.
« Elias Torres joins... | Main | Roller 1.3 is availa... »