Project Roller
Blogs, news and views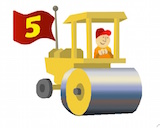 Blog Better! Roller is the open source Java blog server that drives Apache Software Foundation blogs and others. Read more on the about page.
Site hosted by

Quick Links
Navigation
« Roller 1.2 available... | Main | Roller 1.3 on the... »
09.17.2005 by Dave Johnson | 0 Comments
Warm welcome to
Elias Torres

, Roller's newest committer. From Dave's blog:

Welcome to Elias, who brings the Roller committer count up to 
seven (in chronological order: Dave, Matt, Lance, Anil, Henri, 
Allen, and now Elias). Elias runs one of the biggest Roller 
installs in the world at IBM and he's got lots of cool feature 
ideas and practical suggestions for improving Roller.

« Roller 1.2 available... | Main | Roller 1.3 on the... »