Project Roller
Blogs, news and views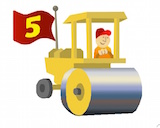 Blog Better! Roller is the open source Java blog server that drives blogs.oracle.com, the Apache Software Foundation blogs and many others. Read more on the about page.
Site hosted by

Quick Links
Navigation
« Apache Roller 5.1.1... | Main | About Roller »
03.30.2015 by Glen | 0 Comments
Apache Roller 5.1.2 has been released and is available for download here Roller download page.
This release takes care of a potential security problem involving bloggers with admin permissions on a blog being able by default to execute arbitrary code on the server hosting Roller. As a reminder, even without this issue, as bloggers can blog and instantly post anything and everything including copyrighted, privacy-infringing, and other objectionable content, do not grant blog-writing accounts above the "Limited" role (can edit but not post blog entries) to people whom you do not thoroughly know and trust.
Below is the list of fixes and enhancements over Roller 5.1.1:
« Apache Roller 5.1.1... | Main | About Roller »