I've already mentioned this on Twitter and LinkedIn, but just in case you missed it: I'll be speaking tomorrow night at the Triangle AWS and Triangle DevOps joint meetup at Argyle Social in Durham, NC. I'll give a quick overview of cloud orchestration and Wayin Hub. Then I'll dive into the details of how we automate deployment, scaling and backups for Wayin Hub using AWS and AWS Cloud Formation.
As a little teaser, here's a GIF animation of my automated deployment slide: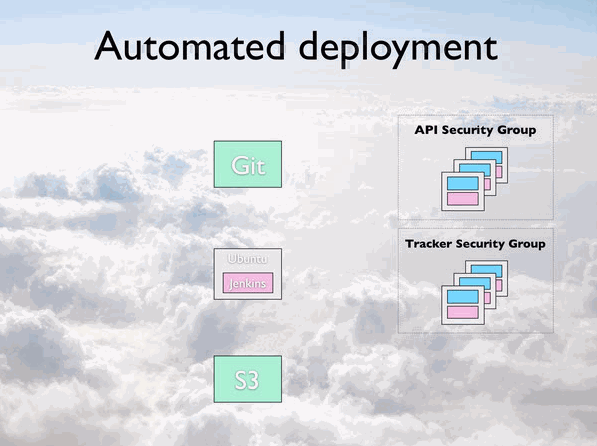 For more information check the Triangle DevOps page for the event.
UPDATE: slide are now on SlideShare.