Kenai was announced yesterday at the Sun Analyst Summit (SAS 2008):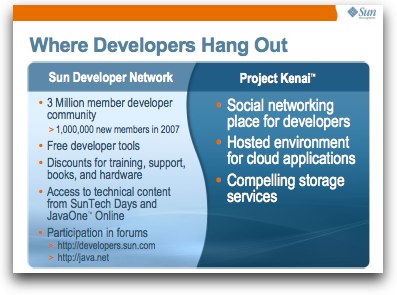 It was mentioned in Software VP Rich Green's presentation.
I think that's just about all I can say on the topic.
And by the way, the audio and slides for all of the SAS 2008 presentations are online now. Ian Murdock's presentation is especially good, as Redmonk's James Governor tweeted yesterday "Ian Murdoch (the ian of debian) is doing a phenomenal job of explaining what Linux, and distributions are. A great education for analysts."