For various reasons, I've always got a couple of coding projects on the back burner, things that I hack around with on weekends and breaks. In 2014, I started four projects and learned about Ember.js, jQuery Mobile, Apache Shiro, Apache CXF and the Arquillian test framework.
I like to share my code, so I've put my code on GitHub and I'm going to write a brief post about each here on my blog. I'll provide links as I go and, of course, I welcome any criticisms and suggestions for improvement that you might have. First up: the Usergrid-Mobile project.
The Usergrid-Mobile project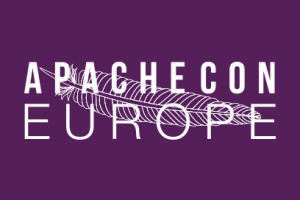 To be honest, Budapest was the goal of this project. In the Spring of 2014, I decided that the best chance of getting to ApacheCon EU in Budapest was to create a great "mobile development with Usergrid" talk, and to do that I needed a great example project. The resulting project shows how to create a dumbed-down Foursquare-style "checkin" app using HTML5, JavaScript, jQuery Mobile and Apache Cordova.
Luckily for me, my talk was accepted for ApacheCon EU and in November I traveled to Budapest (took some photos) and gave the talk there.
I also presented the talk at the All Things Open conference in Raleigh, NC and you can view a video of that talk, Mobile Development with Usergrid on YouTube.
You can find the code for usergrid-mobile on GitHub. I also created a Vagrant File to launch a local instance of Usergrid for demo purposes. It's called usergrid-vagrant.
That's all for now. Next up: Usergrid-Ember.