Project Roller
Blogs, news and views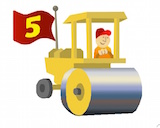 Blog Better! Roller is the open source Java blog server that drives blogs.oracle.com, the Apache Software Foundation blogs and many others. Read more on the about page.
Site hosted by

Quick Links
Navigation
« About Roller | Main
11.06.2017 by Dave Johnson | 0 Comments
The Apache Roller community is pleased to announce the release of Roller 5.2.0. This release includes some small improvements to Roller and a couple dozen bug fixes. It also upgrades many dependencies including Apache Struts 2.5 and eliminates use of Dynamic Method Invocation (DMI).
The list of resolved JIRA issues is here: JIRA Change List
Release may be downloaded from the Roller project Downloads Page
Enjoy!
« About Roller | Main