Project Roller
Blogs, news and views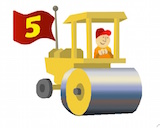 Blog Better! Roller is the open source Java blog server that drives Apache Software Foundation blogs and others. Read more on the about page.
Site hosted by

Quick Links
Navigation
« Apache Roller 4.0.1... | Main | Roller at ApacheCon... »
02.16.2009 by Dave Johnson | 0 Comments
Ganesh Mathrubootham

has been doing great work on the
Media Blogging

for Roller project and helping out in other ways in Roller development and support. So in January we nominated and voted him in as Roller's newest committer. Welcome Ganesh, we're very happy to have you on the team.
« Apache Roller 4.0.1... | Main | Roller at ApacheCon... »