Project Roller
Blogs, news and views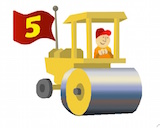 Blog Better! Roller is the open source Java blog server that drives Apache Software Foundation blogs and others. Read more on the about page.
Site hosted by

Quick Links
Navigation
« Roller at ApacheCon... | Main | Roller needs YOU! »
12.17.2009 by Dave Johnson | 0 Comments
Alfonso Romero's new book Apache Roller 4.0 Beginners Guide is now available and it looks like a great resource for Roller beginners and even for more experienced users who want a step-by-step guide to customizing their Roller blog.
Here's the cover:
And here's a blurb from the publisher's site:
Apache Roller enables you to build a fully-featured, multi-user blog server apt for all kinds of blogging sites. It is an ideal tool to create your own blogging network with unlimited users and blogs, forums, photo galleries, and more! While it is exciting to have a list of interesting features it can offer you, it might be a little difficult to get started with it by your self.

This book will teach you how to get started with Apache Roller and make the most of all its features using step-by-step, detailed instructions. You will learn how to establish your internet presence with an Apache Roller blog and use the latest web tools to enhance your posts and attract visitors. You will also learn how to promote your blog on popular social bookmarking services and customize it to suit your need.
There's also a very nice except of the book available online:
Working with Templates in Apache Roller 4.0
You can read more on the book's homepage at Pakt Publishing.
One more thing before I close out this entry: Big congratulations to Alfonso and thanks for helping beginning Roller users everywhere!
« Roller at ApacheCon... | Main | Roller needs YOU! »