Project Roller
Blogs, news and views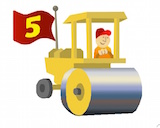 Blog Better! Roller is the open source Java blog server that drives blogs.oracle.com, the Apache Software Foundation blogs and many others. Read more on the about page.
Site hosted by

Quick Links
Navigation
« Welcome Shelan Perer... | Main | Apache Roller 5.0.1... »
05.25.2011 by Dave Johnson | 0 Comments
Here's some more happy Roller news. Apache Roller 5.0 has been released!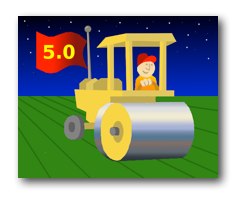 The major new feature in Roller 5.0 is Media Blogging, a set of enhancements to Roller's file upload and management capabilities. Also included in 5.0 are simple multi-site support, ~OpenID and ~OAuth support for Roller's ~AtomPub interface. All major dependencies have been updated and Roller now uses Maven for build and dependency management. You can find a summary of Roller 5.0's new features on the Roller wiki.
The road to Roller 5.0 has been a long one and if you are interested the history, you might want to check Dave Johnson's What's New in Roller 5.0 presentation from ApacheCon US 2009. Roller 5.0 includes contributions from contributors from Google Summer of Code, San Jose State Univ. and the usual cast of Roller committers. Thanks to all who contributed to Roller 5.0 over the years.
To download Apache Roller 5.0 and documentation, visit the Apache Roller download page at the Apache Software Foundation's website.
« Welcome Shelan Perer... | Main | Apache Roller 5.0.1... »