Project Roller
Blogs, news and views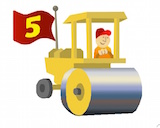 Blog Better! Roller is the open source Java blog server that drives blogs.oracle.com, the Apache Software Foundation blogs and many others. Read more on the about page.
Site hosted by
Quick Links
Navigation
« Standalone Roller... | Main | Welcome Henri Yandel... »
08.29.2004 by Dave Johnson | 0 Comments
All public Roller sites (those with open registration) should apply this security fix. roller_0983_patch.zip

. It replaces Roller's rollerweb.jar and rollerbeans.jar files and fixes a security issue with Roller's file upload feature.
« Standalone Roller... | Main | Welcome Henri Yandel... »