Project Roller
Blogs, news and views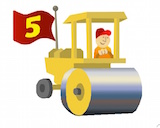 Blog Better! Roller is the open source Java blog server that drives blogs.oracle.com, the Apache Software Foundation blogs and many others. Read more on the about page.
Site hosted by
Quick Links
Navigation
« Roller 0.9.8.2 relea... | Main | Roller 0.9.9 deploye... »
05.24.2004 by Dave Johnson | 0 Comments
An informal analysis of user-agents at the
Java.Blogs

community site shows Roller in the lead, beating out Movable Type as the most popular weblogging software among Java bloggers. The analysis was carried out by
Henri Yandel

.
« Roller 0.9.8.2 relea... | Main | Roller 0.9.9 deploye... »