Project Roller
Blogs, news and views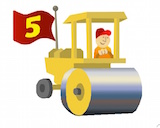 Blog Better! Roller is the open source Java blog server that drives blogs.oracle.com, the Apache Software Foundation blogs and many others. Read more on the about page.
Site hosted by
Quick Links
Navigation
Planet Roller: recent posts from the community
This page uses Roller's built-in "planet" aggregator to bring you the latest posts from the folks who contribute to Roller. You can also subscribe to this page as an
RSS 2.0 feed.
Twitter moving away from hashbang URLs Dave Johnson
This is such good news for the web that it gets its own blog entry. According to Dan Web , an engineer at Twitter: @timhaines plus, now I'm in charge of undoing twitters hashbang URLs I can confirm that all the issues in that article are very...

The meaning of the Facebook like button Dave Johnson
far as I can tell, clicking theFacebook "Like" button means "please spam me endlessly" — Dave Johnson (@snoopdave) February 5, 2012

HTML5 Microdata and Schema.org Dave Johnson
Worth a read and related to my Web Integration Patterns post on Embedded Properties in HTML : HTML5 Microdata and Schema.org :HTML5 Microdata and Schema.org On June 2, 2011, Bing, Google, and Yahoo! announced the joint effort Schema.org. When the big...

Understanding Google's new privacy policy Dave Johnson
Worth a read: Understanding Google's new privacy policy : When Google changed its privacy policy last week, they made a strong effort to ensure that everyone knew that a change had occurred, but if you tried to figure out what had actually changed, you had...

How to select an Open Source project Dave Johnson
A reasonable check-list for selecting an open source project: How I select Open Source projects : An Open Source project is more than its set of tools. But this post is not about what is better, github or ASF. Much has been said already about it (and too...