Project Roller
Blogs, news and views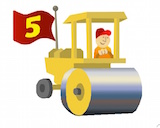 Blog Better! Roller is the open source Java blog server that drives blogs.oracle.com, the Apache Software Foundation blogs and many others. Read more on the about page.
Site hosted by
Quick Links
Navigation
Planet Roller: recent posts from the community
This page uses Roller's built-in "planet" aggregator to bring you the latest posts from the folks who contribute to Roller. You can also subscribe to this page as an
RSS 2.0 feed.
10 years ago today Dave Johnson
Ten years ago on this day, O'Reilly published an article that I wrote called Building an Open Source J2EE Weblogger , the article that introduced the Roller weblogger (now known as Apache Roller ) to the world. It changed my career and my life in a bunch of...

Apache Rave: A new social mashup engine! Dave Johnson
Congrats to the Apache Rave team on reaching top-level project status. OpenSocial API Blog: Announcing Apache Rave : The project started only a year ago, March 1 2011, when entering the Apache Incubator as a collaborative effort by individuals from a wide...

Amazon cloud: half-a-million Linux servers Dave Johnson
Interesting speculation on the make-up of Amazon's cloud: Amazon EC2 cloud is made up of almost half-a-million Linux servers | ZDNet : We know that Linux on servers is big and getting bigger. We also knew that Linux, thanks to open-source cloud...

JIRA finally gets its own REST API Dave Johnson
JIRA's got a real REST API now: REST easy with JIRA 5 | Atlassian Blogs : Now that JIRA 5 is out, let's talk about one of my favorite features of this new release, JIRA's new REST API. JIRA has supported remote APIs for many years with SOAP, XML-RPC, and...

WIP: Widgets and Gadgets Dave Johnson
This is the fifth in my series of Web Integration Patterns. Check out the intro at this URL http://rollerweblogger.org/roller/entry/web_integration_patterns Synopsis Allow other web sites and applications to integrate your site into their web pages...