Project Roller
Blogs, news and views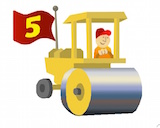 Blog Better! Roller is the open source Java blog server that drives blogs.oracle.com, the Apache Software Foundation blogs and many others. Read more on the about page.
Site hosted by
Quick Links
Navigation
Planet Roller: recent posts from the community
This page uses Roller's built-in "planet" aggregator to bring you the latest posts from the folks who contribute to Roller. You can also subscribe to this page as an
RSS 2.0 feed.
IBM abandons Lotus Symphony Dave Johnson
Apparently 2001 called and asked for its office suite back. IBM to close down Symphony, its OpenOffice fork | ZDNet : This move can't come as too much of a surprise. In July 2011, IBM started donating its Symphony code to the Apache Foundation, which is...

Scott McNealy's Wayin weighs in on the election Dave Johnson
Nice coverage of Wayin in CNN Money: Scott McNealy's Wayin weighs in on the election - Fortune Tech : Nearly 30 years after he co-founded Sun, and two years after the company sold to Oracle (ORCL), one of the tech industry's most outspoken and colorful...

Tim Bray on HttpURLConnection Dave Johnson
Good information on a bad API. The comments are good too: HttpURLConnection's Dark Secrets : If you're programming in the Java language and want to talk to a Web server, there are several libraries you can choose from. HttpURLConnection is one popular...

O'Grady on DynamoDB Dave Johnson
Great analysis, as usual, from Stephen O'Grady of Redmonk. Here's the part about Dynamo that concerns me, the lock-in: Amazon DynamoDB: First Look : Like the initial wave of PaaS platforms, however, DynamoDB is available only through a single provider....

Amazon DymamoDB Dave Johnson
Worth a read: Werner Vogels : Amazon DynamoDB is a fully managed NoSQL database service that provides fast performance at any scale. Today's web-based applications often encounter database scaling challenges when faced with growth in users, traffic, and...