Project Roller
Blogs, news and views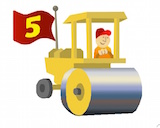 Blog Better! Roller is the open source Java blog server that drives blogs.oracle.com, the Apache Software Foundation blogs and many others. Read more on the about page.
Site hosted by
Quick Links
Navigation
Planet Roller: recent posts from the community
This page uses Roller's built-in "planet" aggregator to bring you the latest posts from the folks who contribute to Roller. You can also subscribe to this page as an
RSS 2.0 feed.
Customizing an Asciidoctor PDF so it looks like an InfoQ Mini-Book Matt Raible
Earlier this month, I finished the rough draft of the JHipster Mini-Book . Since then, I've been working with editors to get it ready for production. I've also been working with InfoQ to try and make the generated PDF look like their current mini-books . I...

Angular Summit 2015 Matt Raible
I was in Boston this week, speaking and attending the very first Angular Summit . I had the privilege of delivering the opening keynote on Monday. I spoke about the Art of Angular and used a slide deck similar to last time . I did update the presentation...

SpringOne 2GX 2015: My Presentations on Comparing Hot JavaScript Frameworks and NoXML Matt Raible
Last week, I had the pleasure of traveling to Washington, DC to speak at the annual SpringOne 2GX conference . I was pretty stressed for the last few weeks because I had to create two new presentations from scratch, and both had to be 90 minutes long. I was...

Minecraft Modding at Denver's Devoxx4Kids Matt Raible
Last weekend, Denver's Devoxx4Kids gathered at Tuliva to learn about Modding Minecraft . Several kids (ages 7-15) were introduced to programming Java by the founder of Devoxx4Kids USA , Arun Gupta , and his son, Aditya . They used Java...

How do I become a programmer? Matt Raible
Yesterday, I received a message from a friend, asking about how to become a programmer. It's not the first time I've been asked this. In fact, this summer I've been asked by several friends how to get into the field. It seems that as people grow older, they...