Project Roller
Blogs, news and views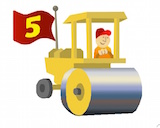 Blog Better! Roller is the open source Java blog server that drives blogs.oracle.com, the Apache Software Foundation blogs and many others. Read more on the about page.
Site hosted by
Quick Links
Navigation
Planet Roller: recent posts from the community
This page uses Roller's built-in "planet" aggregator to bring you the latest posts from the folks who contribute to Roller. You can also subscribe to this page as an
RSS 2.0 feed.
Let the Okta and Devoxx Journeys Begin! Matt Raible
It's been almost a month since Stormpath joined forces with Okta . My first day at Okta was on February 27, and I was only briefly in the San Francisco headquarters. I had to fly out at noon on my second day, so I hunkered down in the Okta Pub and cranked out...

A Jolly Good Time at Jfokus 2017 Matt Raible
I like speaking at conferences. I don't enjoy the stress of creating a new talk and delivering it for the first time, but I do enjoy delivering talks, and I love the feeling after. It's even better when the conference provides an atmosphere that creates...

2016 - A Year in Review Matt Raible
When I wrote my 2015 year in review blog post , I was certain my '66 VW Bus would finally be finished. AND IT IS! Do I need to even write this year's post? Yes, because I want to tell you how awesome it is to own this incredible-looking,...

Happy Birthday Abbie! Matt Raible
Abbie turns 14 today and she's celebrating in style. Her brave parents allowed her to have a slumber with all her friends. There's 11 teenage girls in our basement right now, screaming, giggling and making lots of loud noises. I'm really proud of the young...

Life as an Open Source Developer Matt Raible
It's been a little over a month since I started my new gig at Stormpath . I gotta say, life is great as an open source developer! Yes, I did start working for them as a consultant in April, so it's not a huge change for me. However, I only recently realized...