Project Roller
Blogs, news and views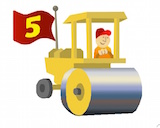 Blog Better! Roller is the open source Java blog server that drives blogs.oracle.com, the Apache Software Foundation blogs and many others. Read more on the about page.
Site hosted by
Quick Links
Navigation
Planet Roller: recent posts from the community
This page uses Roller's built-in "planet" aggregator to bring you the latest posts from the folks who contribute to Roller. You can also subscribe to this page as an
RSS 2.0 feed.
Skiing Adventures with our Syncro in the Rocky Mountains Matt Raible
Our Syncro Westy was returned to us in early February, after being in the shop since just before Christmas. It was in the shop for body work caused by an accident that was my fault. Luckily, no one was hurt and the damage was minor. The morning after...

How To Setup Your Own Software Development Company, 6 Years Later Matt Raible
Just over six years ago, I wrote a popular post titled How To Setup Your Own Software Development Company . I'd just left LinkedIn a few months earlier and was enjoying consulting life again, working with a group of friends at Evite. In the article, I wrote...

AppFuse 3.5 Released! Matt Raible
The AppFuse Team is pleased to announce the release of AppFuse 3.5. This release contains a number of improvements. XML reduced by 8x in projects generated with AppFuse CRUD generation support for Wicket, as well as AppFuse Light archetypes (Spring...

Best Practices for using Foundation with AngularJS Revisited Matt Raible
A couple weeks ago I wrote about using Foundation with AngularJS . Based on research I'd done, I concluded that it was best to use Foundation for Apps for any webapps my client created and Foundation for Sites for any websites (e.g. a WordPress-based...

How to ReactJS and Tooling is Awesome at HTML5 Denver Matt Raible
Last night, I had the pleasure of attending the HTML5 Denver Meetup with two talks by Will Klein . I was motivated to attend because React has been on my radar for a while and Will's first talk was titled How to ReactJS . Will's presentation doesn't...