Project Roller
Blogs, news and views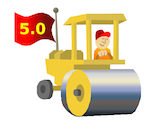 Blog Better! Roller is the open source Java blog server that drives blogs.oracle.com, the Apache Software Foundation blogs and many others. Read more on the about page.
Site hosted by
Quick Links
Navigation
Planet Roller: recent posts from the community
This page uses Roller's built-in "planet" aggregator to bring you the latest posts from the folks who contribute to Roller. You can also subscribe to this page as an
RSS 2.0 feed.
Integrating Node.js, Ruby and Spring with Okta's SAML Support Matt Raible
Security has always piqued my interest, ever since I first developed AppFuse and figured out how to make J2EE security work back in 2004. I hacked AppFuse to have Remember Me functionality , then moved onto Acegi/Spring Security. Spring...

THE BUS IS PAINTED!! HOLY CHRISTMAS PRESENT BATMAN! Matt Raible
I asked Jim Verhey at ReinCARnation to stop working on my bus in mid October. I didn't have a client lined up for November and couldn't afford to keep paying for it. Today, I journeyed to Colorado Springs to talk with Jim. I hoped to convince him to...

AppFuse, Reduced Matt Raible
In November, I had some time off between clients. To occupy my time, I exercised my body and brain a bit. I spent a couple hours a day exercising and a few hours a day working on AppFuse . AppFuse isn't used to start projects nearly as much as it once was....

Devoxx4Kids Denver: Having fun with littleBits Matt Raible
A little more than a week ago, on a beautiful Saturday morning, a number of Denver kids converged at Assembly to learn about hardware concepts with littleBits . This meetup was a bit different than our last meeting in that the kids built stuff...

The House Matt Raible
A few months after starting this blog, I wrote about The Cabin . I grew up in a the cabin in the backwoods of Montana, with no electricity and no running water. I lived there for 16 years before moving to Oregon for my last two years of high school....