Project Roller
Blogs, news and views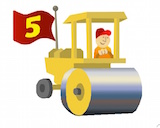 Blog Better! Roller is the open source Java blog server that drives blogs.oracle.com, the Apache Software Foundation blogs and many others. Read more on the about page.
Site hosted by
Quick Links
Navigation
Planet Roller: recent posts from the community
This page uses Roller's built-in "planet" aggregator to bring you the latest posts from the folks who contribute to Roller. You can also subscribe to this page as an
RSS 2.0 feed.
Getting Started with Angular 2 Matt Raible
Click here to see an updated version of this tutorial that's been upgraded for Angular 2.0 RC1. I was hired by one of my current clients in November to help them develop a project management application with AngularJS. I'm proud to say we've built the...

How to Implement a Smart Chunking Bootstrap Carousel with AngularJS Matt Raible
I've been helping a client develop a project management application for the last several months. One of the features I implemented uses UI Bootstrap's carousel directive to display a list of project templates to choose from when creating a new project....

Raible Road Trip #70: To Jekyll Island and Back Matt Raible
My Dad's 70th birthday was January 16, 2015. Years ago, we started talking about celebrating this event and suggested we go somewhere warm. Trish and I proposed Hawaii, Mexico, or even Cuba. My Dad had his own idea: he wanted to go to Jekyll...

2015 - A Year in Review Matt Raible
2015 was the year The Bus was supposed to be finished. If you read my year in review from last year , you'll see I was certain of it. To be fair, I did have estimates from people that had me expecting it to be done in July. The good news is the...

Devoxx 2015: A Java Hipster Visits Belgium Matt Raible
I've been excited to show people JHipster and what it can do ever since I started using it in September 2014 . I've been using its core frameworks (AngularJS, Bootstrap and Spring Boot) for a few years and believe they do a great job to ...