Project Roller
Blogs, news and views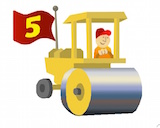 Blog Better! Roller is the open source Java blog server that drives blogs.oracle.com, the Apache Software Foundation blogs and many others. Read more on the about page.
Site hosted by
Quick Links
Navigation
Planet Roller: recent posts from the community
This page uses Roller's built-in "planet" aggregator to bring you the latest posts from the folks who contribute to Roller. You can also subscribe to this page as an
RSS 2.0 feed.
Life Update: A Summer to Remember, a New House, and a Sweet New Gig Matt Raible
TL;DR : I had a super fun summer traveling with my family, recently moved to a new house in the country, and I've joined Stormpath as a Developer Evangelist. Wahoo! I've written several "life update" posts in the past, but there's been few...

Getting Started + Testing with Angular CLI and Angular 2 (RC5) Matt Raible
I started creating Angular 2 applications when it was in beta ( back in March ). To keep up with Angular 2's changes, I wrote a tutorial about developing with RC1 in June. Earlier this month, RC5 was released and many things changed once...

Upcoming Events: Devoxx4Kids Denver, Testing Angular 2, DevoxxUS CFP and VJUG24 Matt Raible
It's been awhile since I've posted anything on this here blog. That usually means one thing - I've been off having fun! That couldn't be more true this summer. The day after my last post , I began traveling and haven't stopped since. In fact, this weekend...

A Delightful Trip to Devoxx UK and GeekOut 2016 Matt Raible
I had the pleasure of traveling to London, England and Tallin, Estonia this past week. In London, I spoke at Devoxx UK . In Tallin, I spoke at GeekOut . I took my mom (or mum, if you prefer) and we explored the sights, enjoyed local cuisines...

Testing Angular 2.0 RC1 Applications Matt Raible
As mentioned on Friday , there's been quite a bit that's changed with Angular 2 between its Beta 9 and RC 1 releases. This article is an update to the Testing Angular 2 Applications I wrote in March. That tutorial was based on Angular...