Project Roller
Blogs, news and views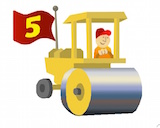 Blog Better! Roller is the open source Java blog server that drives blogs.oracle.com, the Apache Software Foundation blogs and many others. Read more on the about page.
Site hosted by
Quick Links
Navigation
Planet Roller: recent posts from the community
This page uses Roller's built-in "planet" aggregator to bring you the latest posts from the folks who contribute to Roller. You can also subscribe to this page as an
RSS 2.0 feed.
Converting an Application to JHipster Matt Raible
I've been intrigued by JHipster ever since I first tried it last September . I'd worked with AngularJS and Spring Boot quite a bit, and I liked the idea that someone had combined them, adding some nifty features along the way. When I spoke about AngularJS ...

Harry Gates Hut Trip in the Roaring Fork Valley Matt Raible
It's been several years since my last hut trip . When my friend Brad Swanson invited me this year, I jumped at the opportunity. Trish skipped this trip and my good friend Ryan joined in her place. It was Ryan's first hut trip. As a snowboarder,...

Best Practices for using Foundation with AngularJS Matt Raible
I was recently tasked with doing some research to figure out the best way to use Foundation with AngularJS . Goals for this research included: Identify use cases of Foundation for Sites vs Foundation for Apps and recommend when to use each. ...

The Art of AngularJS in 2015 Matt Raible
I've been tracking statistics on jobs and skills for JavaScript MVC frameworks ever since I Compared JVM Web Frameworks at Devoxx France in 2013 . At that time, Backbone was the dominant framework. Last year, I updated those...

Testing AngularJS Applications Matt Raible
This article is the second in a series about learning AngularJS . It describes how to test a simple AngularJS application. In a previous article, Getting Started with AngularJS , I showed how to develop a simple search and edit feature. What you'll...