Project Roller
Blogs, news and views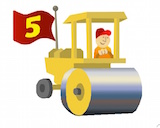 Blog Better! Roller is the open source Java blog server that drives blogs.oracle.com, the Apache Software Foundation blogs and many others. Read more on the about page.
Site hosted by

Quick Links
Navigation
Recent posts from the Apache community
This page uses Roller's built-in "planet" aggregator to bring you the latest posts from Apache Software Foundation and other Apache committers. You can also subscribe to this page as an
RSS 2.0 feed.
Restructuring of Project Templates in Apache NetBeans Geertjan
There's been lots of discussion in the Apache NetBeans community about how best to express the fact that Apache Maven and Apache Gradle are more modern choices to be aware of than Apache Ant, while at the same time not implying that there's anything...

Apache OFBiz News - December 2018 mbrohl
Apache OFBiz News December 2018 Welcome to our regular monthly round-up of OFBiz news. This month we have news about our usual end of year tasks to create a new branch, a new Marketplace plugin, and also some news about various upgrades were are...

Apache OFBiz News - November 2018 Pranay Pandey
Apache OFBiz News November 2018 Welcome to our regular monthly round-up of OFBiz news. This month we have more news about new SMS gateway integration feature for OFBiz as well as our usual list of features and improvements. Short Messaging Service...

Call for Entries --Apache Software Foundation 20th Anniversary Logo Sally
Create a 20th Anniversary logo for the world's largest Open Source software foundation ! The Apache Software Foundation (ASF) develops, shepherds, and incubates hundreds of freely-available, enterprise-grade projects that serve as the backbone for...

Enterprise Cluster Integrated into Apache NetBeans Geertjan
Hurray, the 'enterprise' cluster , constituting all the modules in Apache NetBeans GitHub that provide features for Java/Jakarta EE development, provided in the 2nd Oracle donation of NetBeans to Apache, has been integrated into the daily builds . ...