Project Roller
Blogs, news and views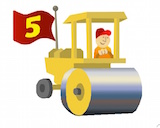 Blog Better! Roller is the open source Java blog server that drives blogs.oracle.com, the Apache Software Foundation blogs and many others. Read more on the about page.
Site hosted by
Quick Links
Navigation
Planet Roller: recent posts from the community
This page uses Roller's built-in "planet" aggregator to bring you the latest posts from the folks who contribute to Roller. You can also subscribe to this page as an
RSS 2.0 feed.
Goodbye, Sir Jake Matt Raible
Jake was a border collie that came into my life when I met Trish. In fact, I met him on our first date. After dinner, Trish and I wandered back to her place and took her dogs for a walk in Wash Park. She had two: Sagan (the crazy one) and Jake (stoner dog)....

The JHipster Mini-Book v4.0 Now Available for Download! Matt Raible
The JHipster Mini-Book v4.0 is now available as a free download from InfoQ . Get it while it's hot! You'll also be able to buy a print version in a week or two. You can read all about what's changed since v2.0 on the JHipster Mini-Book blog . The source...

Rafting the Salmon River in Idaho Matt Raible
We are a rafting family. We solidified that when we bought a raft five years ago . Since then, we've had many adventures, on many rivers, and met a plethora of good friends along the way. We call these friends our "river family". Our river family...

Happy Birthday Jack! Matt Raible
Thirteen years ago today, my son was born. Jack has grown up to be a wicked smart and fun kid to be around. He started the 7th grade this year and is into Xbox, basketball, hanging out with his friends, and exotic cars. He dreams of driving a Lamborghini one...

Driving, Rafting, Hiking, and Enjoying Life in Montana Matt Raible
I wanted to spend our summer vacation driving our VWs up the California coast, on a mammoth 3500-mile road trip over two weeks. However, when a landslide happened near Big Sur , I knew it was probably best to move this road trip from my yearly goals to my...