Project Roller
Blogs, news and views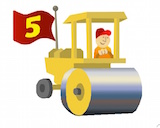 Blog Better! Roller is the open source Java blog server that drives blogs.oracle.com, the Apache Software Foundation blogs and many others. Read more on the about page.
Site hosted by

Quick Links
Navigation
Planet Roller: recent posts from the community
This page uses Roller's built-in "planet" aggregator to bring you the latest posts from the folks who contribute to Roller. You can also subscribe to this page as an
RSS 2.0 feed.
SpringOne, The Rich Web Experience, and Being Home for the Holidays Matt Raible
A few weeks ago, I had the pleasure of hitting two excellent conferences in one week: SpringOne and The Rich Web Experience . The primary reason I like both conferences so much is that there are so many familiar faces. I had a gas hanging out with...

A Stressful, but Rewarding, Trip to Devoxx Belgium and Morocco Matt Raible
One of my favorite conferences in the world is Devoxx Belgium . First of all, it tends to have one of the most enthusiastic audiences I've ever seen. Secondly, its organizers are super awesome and challenge you to give great talks. Third, it was the first...

Life as an Open Source Developer, One Year Later Matt Raible
It's been a little over a year since I wrote about life as an open source developer . I'm happy to say I still haven't written a single line of proprietary code. Of course, things have changed a lot in the last year. I thought going full-time would bring...

Happy Birthday Abbie! Matt Raible
Abbie turned 15 today. About a month ago, she said she didn't want a birthday party, so we decided we'd surprise her with one. Her mom did most of the work, inviting her friends, gather food and drinks, and hosting the event at her house. We told her we...

Goodbye, Sir Jake Matt Raible
Jake was a border collie that came into my life when I met Trish. In fact, I met him on our first date. After dinner, Trish and I wandered back to her place and took her dogs for a walk in Wash Park. She had two: Sagan (the crazy one) and Jake (stoner dog)....