Project Roller
Blogs, news and views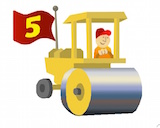 Blog Better! Roller is the open source Java blog server that drives blogs.oracle.com, the Apache Software Foundation blogs and many others. Read more on the about page.
Site hosted by
Quick Links
Navigation
Planet Roller: recent posts from the community
This page uses Roller's built-in "planet" aggregator to bring you the latest posts from the folks who contribute to Roller. You can also subscribe to this page as an
RSS 2.0 feed.
OCLC doing interesting things with OpenSocial Dave Johnson
And yes that's OCLC, not OSLC. Rogue Gadgets: Ian Boston : OCLC recently launched WorldShare, an OpenSocial based platform that uses Apache Shindig to render Gadgets and provide access for those gadgets to a wealth of additional information feeds. It does...

More corporate censorship Dave Johnson
Tumblr management shows off some pretty poor judgement here: Jeremy Cutler : "Whether or not I have grounds to justly disagree with them on this, the fact remains that under the Tumblr Terms of Service, they are well within their rights to delete my...

Corporate censorship Dave Johnson
Rob Beschizza : "Don't let private companies represent themselves as public spaces. 'Cause they ain't."

2011 Tweet Cloud Dave Johnson
Here's what I tweeted about in 2011: Get yours here .

2012 Dave Johnson
2012 is here and I'm happy that I'm still on the face of this spinning ball of star-stuff that we call earth. One of my resolutions this year is to blog more and I'm going to start with a catch-up post. Here's what I was up to in 2011. At the start of 2011,...