Project Roller
Blogs, news and views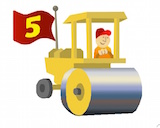 Blog Better! Roller is the open source Java blog server that drives blogs.oracle.com, the Apache Software Foundation blogs and many others. Read more on the about page.
Site hosted by
Quick Links
Navigation
Planet Roller: recent posts from the community
This page uses Roller's built-in "planet" aggregator to bring you the latest posts from the folks who contribute to Roller. You can also subscribe to this page as an
RSS 2.0 feed.
Looks like I'll be waiting for Netbeans 7.1.1 Dave Johnson
jVi Home Page : NetBeans 7.1 Bug 205835 can lose edits; a variety of jVi commands run into this. jVi-1.4.5 disables itself if it detects module versions with the bug, AFAICT. The bug is scheduled to be fixed in NB-7.1.1; sometime around January/February. ...

State of Android Dave Johnson
I hate the "will die" title but Antonio Rodriguz insightfully sums up the state of Android and it does not sound strong, to say the least. All the more reason to take a hybrid approach, e.g. project formerly known as PhoneGap. Android as we know it will...

The four device classes - QuirksBlog Dave Johnson
Worth a read: The four device classes - QuirksBlog :

Comments on blogs: emacs vs. vi Dave Johnson
Brent Simmons says the blog comments vs. no blog comments debate is like vi vs. emacs. Despite his great explanation, only a geek would get thiat argument. Me, I like vi and blog comments... but may be that's because I don't get many. inessential.com:...

Photo Friday: New Drapes Dave Johnson
Finally, after 10 years in the house... drapes in the sun-room. Taken with my new Canon SX40