Project Roller
Blogs, news and views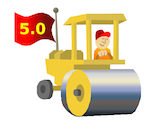 Roller is the open source Java blog server that drives blogs.oracle.com, the blogs in IBM Lotus Connections, and others. Read more on the about page.
Site hosted by
Quick Links
Navigation
« November 2008 Board... | Main | Ganesh Mathrubootham... »
It's been over a year since our last Roller release and we've fixed a couple dozen bugs in that time including an XSS vulnerability reported recently by Secunia.com

. Now those fixes are available as an official Roller release, 4.0.1
This is a bug-fix only release with no new features.
« November 2008 Board... | Main | Ganesh Mathrubootham... »