Project Roller
Blogs, news and views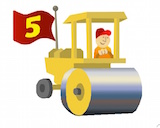 Blog Better! Roller is the open source Java blog server that drives blogs.oracle.com, the Apache Software Foundation blogs and many others. Read more on the about page.
Site hosted by
Quick Links
Navigation
Planet Roller: recent posts from the community
This page uses Roller's built-in "planet" aggregator to bring you the latest posts from the folks who contribute to Roller. You can also subscribe to this page as an
RSS 2.0 feed.
Frustrating the Ugg boots, jerseys, etc. spammers Dave Johnson
Ugg boots, sports jerseys, World of Warcraft (WOW) gold.... do you like those key words, spammers? Tough crap, you're not getting a link. I'm posting this blog entry for the sole purpose of tempting, frustrating and basically just thumbing my nose at the...

Rollarcus: from 9 to 2 Dave Johnson
I made some progress in Rollarcus over the past couple of weekends, but not a lot. This makes me wonder how I ever found the "nights and weekends" to get Roller started in the first place, but that's a different topic. What I've done so far in Rollarcus is...

Fork it all Dave Johnson
I just forked Roller on Github. The new project is called Rollarcus and is mostly just an experiment and, I hope, a learning experience. I've got some ideas about stripping Roller down to it's core and making it more fun and easy to develop and deploy....

Upgraded to Roller 5.1-dev Dave Johnson
I just upgraded this site to Roller 5.1-dev, Subversion rev 1175172. This unreleased version of Roller includes new mobile theming capability (mentioned in my previous post ), allowing a theme to define both a standard and a "mobile" version of each weblog...

GSOC 2011: Mobile-enabled themes for Roller Dave Johnson
I'm going to break blog silence now to tell you about Apache Roller and Google Summer of Code 2011, which just wrapped up about a week ago. This year we were very fortunate to get a another highly motivated and smart student, Shelan Perera, and an...