Project Roller
Blogs, news and views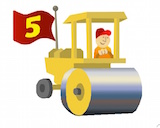 Blog Better! Roller is the open source Java blog server that drives blogs.oracle.com, the Apache Software Foundation blogs and many others. Read more on the about page.
Site hosted by
Quick Links
Navigation
Planet Roller: recent posts from the community
This page uses Roller's built-in "planet" aggregator to bring you the latest posts from the folks who contribute to Roller. You can also subscribe to this page as an
RSS 2.0 feed.
Blog has moved to OpenShift hosting Glen Mazza
I've moved my blog articles from this Roller 3.1 instance hosted at JRoller to an OpenShift-hosted blog using upcoming Roller 5.1. I've had this JRoller blog since 2005 and kudos to the fine folks at DZone for hosting blogs at no cost to bloggers all...

Moved article Glen Mazza
Article has moved here .

Tomorrow night: How Wayin does Cloud Orchestration Dave Johnson
I've already mentioned this on Twitter and LinkedIn, but just in case you missed it: I'll be speaking tomorrow night at the Triangle AWS and Triangle DevOps joint meetup at Argyle Social in Durham, NC. I'll give a quick overview of cloud orchestration and ...

Composite Keys in Apache Cassandra Dave Johnson
Newer versions of Apache Cassandra include CQL , an SQL-like query language that supports both query, update and delete statements as well as the Data Definition Language (DDL) statements like create and alter for tables and indexes. You can create...

WIP #6: Feed-based Integration Dave Johnson
This is the sixth in my series of Web Integration Patterns. Check out the intro at this URL http://rollerweblogger.org/roller/entry/web_integration_patterns Synopsys This pattern is about integrating web sites and applications by using standard feed...