Project Roller
Blogs, news and views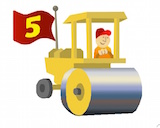 Blog Better! Roller is the open source Java blog server that drives blogs.oracle.com, the Apache Software Foundation blogs and many others. Read more on the about page.
Site hosted by
Quick Links
Navigation
Planet Roller: recent posts from the community
This page uses Roller's built-in "planet" aggregator to bring you the latest posts from the folks who contribute to Roller. You can also subscribe to this page as an
RSS 2.0 feed.
2015 - A Year in Review Matt Raible
2015 was the year The Bus was supposed to be finished. If you read my year in review from last year , you'll see I was certain of it. To be fair, I did have estimates from people that had me expecting it to be done in July. The good news is the...

Devoxx 2015: A Java Hipster Visits Belgium Matt Raible
I've been excited to show people JHipster and what it can do ever since I started using it in September 2014 . I've been using its core frameworks (AngularJS, Bootstrap and Spring Boot) for a few years and believe they do a great job to ...

Google's Mirror of Maven Central 25% Faster Matt Raible
Last week, Takari announced that Google is Maven Central's New Best Friend . While writing a news article about this for InfoQ, I decided to run a small test to see the speed of the default Maven Central versus the new Google Cloud Storage instance....

Happy Birthday Abbie! Matt Raible
We now have a teenager. Abbie turns 13 today and we're celebrating with smiles in the Raible household. Abbie is in 7th grade now. She's a straight-A student and still loves to pick on her little brother. She's old enough that she's picked up an after school...

The JHipster Mini-Book: How We Did It and What's Next Matt Raible
Last Friday, the JHipster Mini-Book was published on InfoQ . I wrote about this milestone on the book's blog . I'm pumped to see this release happen, and I'd like to give you a behind-the-scenes peak at how it went from idea to production. The...